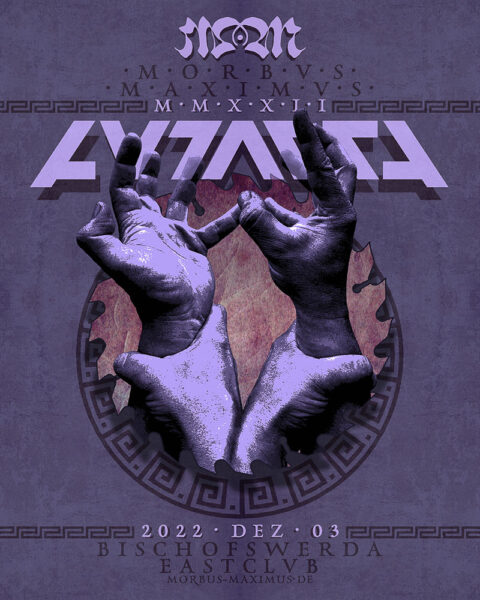 AUTARKH takes a unique position in the world of extreme metal. Synthetic, IDM-style beats and glitch effects-reminiscent of those produced by artists such as APHEX TWIN and AUTECHRE – are perfectly balanced with overwhelming riffs and vocals that range from dark growls and exasperating screams to semi-clean harmonies. Together with fluttering blast beats, dense bass lines and eerie soundscapes these elements produce an intense and crystal clear tunnel of sound where the energy of contrasting emotions is constantly felt.
From the fertile grounds of Tilburg rises this new contemporary metal outfit AUTARKH, a group of musical extremists dedicated to pushing the boundaries of the auditory senses. AUTARKH is the brainchild of Michel Nienhuis, founding member and composer/guitarist of the now defunct DODECAHEDRON. "Form In Motion", the debut album that was released in 2021 on French label SEASON OF MIST, feels like an evolution in sound and lyrical content from the two albums Nienhuis released with DODECAHEDRON.
---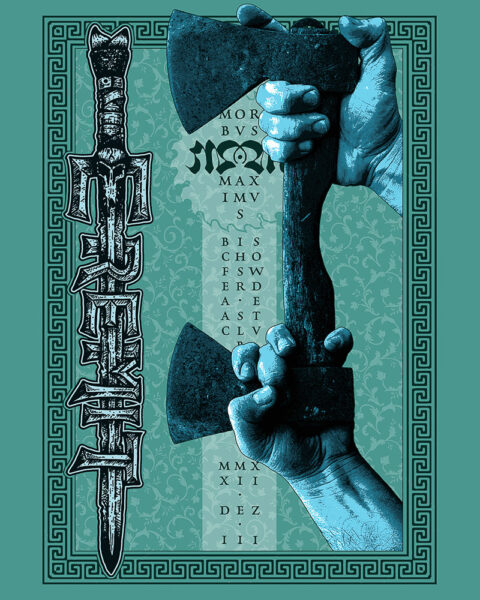 EREMIT was formed in late 2015. The band is deeply into playing slow, massive and gnarly doom enriched with elements of other extreme metal genres. Their music is telling a continuous story of a lonesome hermit trapped on a seemingly endless ocean. Each song represents a single chapter of this evolving dystopian saga.
---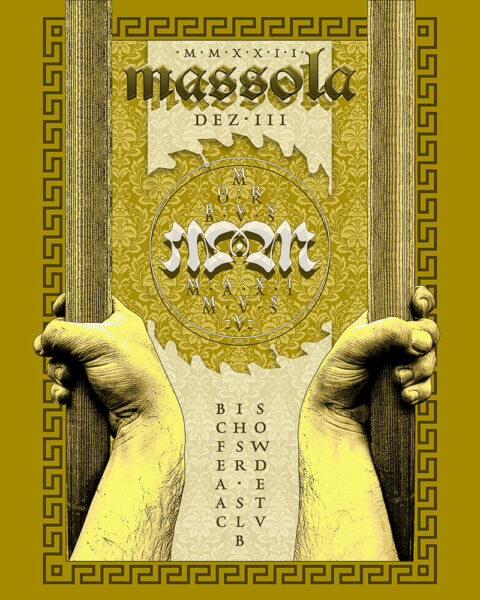 The Czech neanderthal free jazz/ gindcore/ noise duo MASSOLA is operating with alto-saxophone and drums from Ostrava. For the time they jump over to Morbvs Maximvs they come along with very special guest on harshtronics… so, be forewarned!
MASSOLA combine improvise-jazz elements with intensity, speed and brutality of grindcore. A main influence for MASSOLA's creation were two albums from the beginning of 90's: "Guts Of A Virgin" by PAINKILLER & "Torture Garden" by NAKED CITY.
---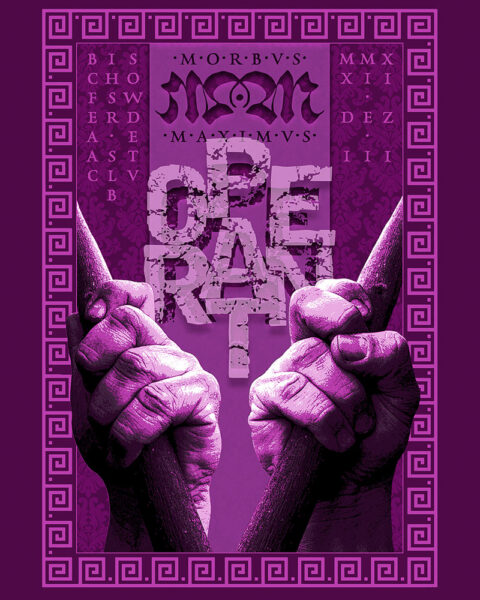 Berlin-based live duo and production unit OPERANT have progressively carved out their own space in the scene with boundary-defying electronic explorations, fueled with tension and obscurity. A collaborative project between INSTRUMENTS OF DISCIPLINE founder, Luna Vassarotti and August Skipper, OPERANT have been serving a selective stream of output through the label with a focus on Techno, Noise and Experimental. Characterized by unrestrained experimentation, the project brutally morphs itself as it pleases, both in performance and in the studio.
OPERANT's live shows are a collision between the body and machines, encompassing gestural noise, power tools, mic'd metal fragments, synths, drum machines and dual vocals distorted to the point of surreality. Since the projects inception, OPERANT have been consistently touring stages across Europe, Asia, Australia and Russia.
---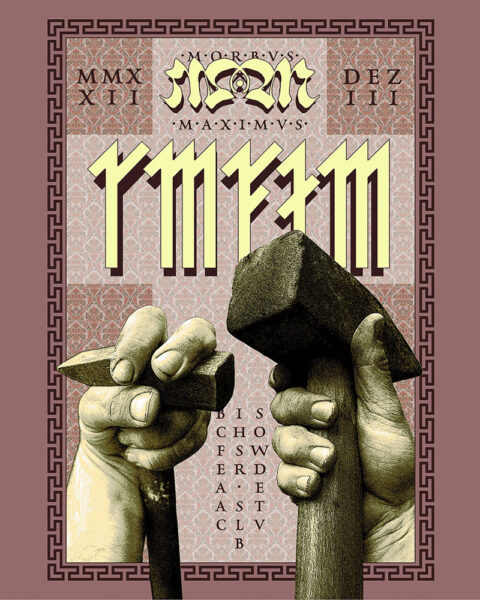 Eindhoven based cosmonauts RADAR MEN FROM THE MOON (RMFTM) have constantly evolved throughout the twelve years of their existence as a band. Their back-catalogue ranges from Space Rock to Dissonant Psych Rock and from Drone Techno to industrial Post-Punk. Nothing is fixed and everything in the group's music is in constant flux. With their latest album 'The Bestial Light,' released April 2020 via Fuzz Club Records & Tartarus Records, the band once again takes a different approach, entering darker and heavier territory than with anything they have done before. With the addition of a second drummer and vocalist, the music has evolved into something they refer to as Acid Metal; a blend of heavy rhythms and post-punk sharpness.
The group has done multiple tours throughout Europe and have performed at festivals such as ROADBURN, LIVERPOOL PSYCH FEST, LEVITATION France, DUNA JAM, DESERTFEST and REVERENCE FESTIVAL Valada. In addition to having eight albums released on FUZZ CLUB Records, the collective is well-known for their collaborations with other bands such as GNOD, THE COSMIC DEAD, and 10.000 RUSSOS.
Since forming in 2010, the collective has maintained an ever-shifting line-up of people, but the group's core members have been Glenn Peeters, Tony Lathouwers & Bram van Zuijlen. The current line-up includes the addition of Joep Schmitz on drums, Niels Koster on vocals and Niek Manders returns to join the band on Bass duties. They played their first shows in 2022 with this new iteration of RMFTM at ROADBURN Festival 2022, where they showcased multiple sets during the festival; including a commissioned piece with TWIN SISTER titled 'Mirros for Discharge' (DEAD NEANDERTHALS, SEX SWING), and an electronic set appropiately dubbed 'Acid Metal'.